Manicure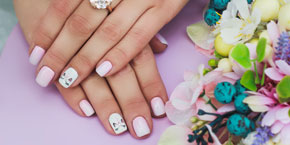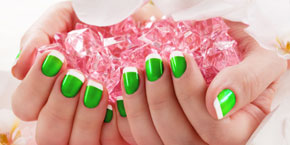 Natural Manicure
$20
Maintain your natural nails every week or two. We shape, trim the cuticles, hand massage, apply nail strengthener and finish with your favorite color or buff to shine.
Hydrating Spa Manicure
$23
This manicure is recommended for extremely dry skin. Indulge yourself in rich emollient crème to moisturize and enrich cuticles, nails, and skin. Includes clipping, cuticle maintenance, shaping, hand massage, buff, and polish.
Gel/Shellac Manicure
$35
OPI, Shellac, Gelish. DND,etc… The latest in nail technology is an extended wear gel nail, lacquer cured by special UV rays that remains shiny and chip free for up to two weeks. Perfect for that special occasion when your nails just HAVE to be great. **Add French Polishing service for an additional $5.(Up to 1000 Gel Colors)
Signature Spa Manicure (25 min)
$25
Classic Mani, Exfoliate with Sea Salt Scrub, Hot Towels, Hydrating Skin Mask, Hand Massage.
Herbal Spa Manicure
$40
A soothing aromatherapy hand treatment that also soften your skin. Your hands are first exfoliate with dead sea salt glow and lavender sloughing scrub. Lavendar hydrating lotion is applied. After massage with a layer of skin, softening shea butter in paraffin mask. Your hands will emerge super soft and as fragrant as a flower.
Dip Powder
$40
Dip powder is the newest nail technique on the market, rivaling gel and acrylic manicures in longevity and versatility ; you can think of it as the happy medium between those two. Everyone strives for a long-lasting manicure or even one that just simply, will last the full two weeks, dip powder can give that to you and more!
Dip Powder Full Set French
$50

Pedicure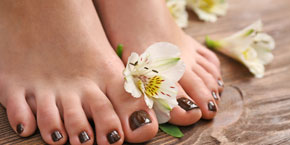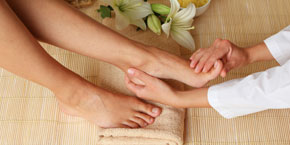 Natural Pedicure
$32
Includes soak, clipping, shaping, cuticle maintenance, exfoliation, dead sea salt glow, foot & leg massage, buff, and polish.
Deluxe Spa Pedicure
$37
Mineral Salt Scrub. Soft feet at all times! Invest in your feet that take you everywhere. Relax while we soften your feet, trim cuticles, remove calluses, exfoliate your legs, deep massage with warm towel, and enjoy your beautiful, soft, clean, and polished foot.
Hot Oil & Cream Spa Pedicure
$40
In addition to the treatment of a regular pedicure, your feet are treated with a soft, hot aroma cream & oil. Vitamin A & E will leave your skin feeling silky, soft, and supple.
Hot Stone Spa Pedicure
$45
15 mins of hot stone reflexology. Using heat and basalt stone to create a relaxing, gentle, effect to your feet
Jelly Spa Pedicure
$45
truly a unique spa experience! Jelly pedi is added to the water and it becomes a translucent, fluffy jelly. Jelly is formed from a powder that helps hydrate and attack dead skin. Will relieve you of stress and aching muscles! Heat and aroma therapy.
Peppermint Stick Spa Pedicure
$50
Utilize the peppermint stick scrub designed to soften and gently remove keratinized dead skin cells and calluses. The skin is the enveloped in a rich butter cream that contains shea butter, grape seed oil, vitamins A, C, D, & E for softer, silkier, smoother skin.
Herbal Spa Pedicure
$65
15 mins of hot stone reflexology. Our herbal Spa pedicure will be the finest you will ever experience. We lavish your feet with products that re-mineralize and moisturize your skin. Your feet will be treated to an exfoliation with a mask and a hot towel wrap, followed by and introductory reflexology massage with hot stones. Your cuticles are expertly attended to and premium, clip, shape, and polish to complete the experience. All the products are 100% natural and organic. (Non-chemical)

Artificial Nails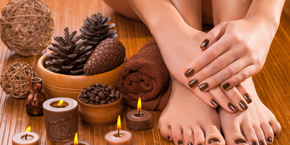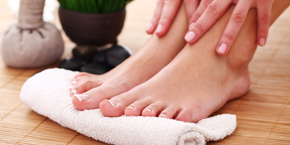 Full Set/Refill
Acrylic Pink/White
$50/$40

Light Concept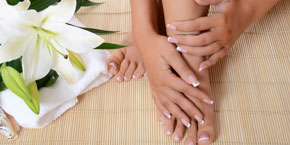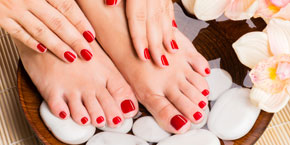 Full Set/Refill
CND Pink & White UV Gel
$70/$50 & up
IBD UV Gel (Gel on Gel)
$60/$45 & up
*Why choose UV gel?
- Gentle on your natural nails
- Your Nail will not turn yellow
- Natural looking with or without polish
- Flexible - Less cracking or lifting
- Non Toxic - No aggressive Chemical


Extension/Maintenance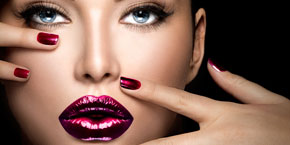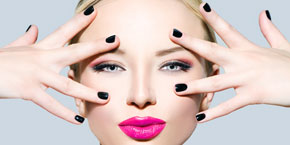 Nail Repairs (per nail)
$3 & up
Cut Down (free for Gel)
$3
Design Two Fingers
$5 & up
Design Ten Fingers
$10 & up
Paraffin Wax for Hand/Feet
$6/$10
Polish change for Hand/Feet
$8/$10
Polish French for Hand/Feet
$10/$15
Gel/Shellac polish change
$25
Gel on Pedicure/Refill/Full set
$15 extra

Waxing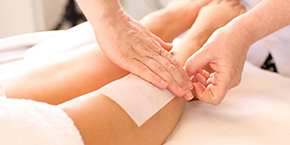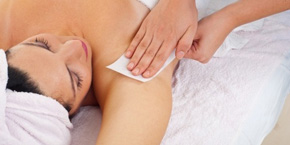 We use 100% organic wax foe the unwanted hair follow by cooling gel
***Please allow for minimun of 2 weeks growth for more detail please ask Client Specialist
Sides of Face/ Full Face
$20/$45

Special Packages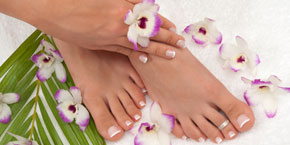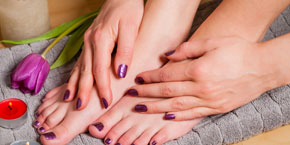 SP1. Pedicure & Manicure
$49
SP2. Pedicure + Manicure + Eyebrow
$59
SP3. Pedicure + Gel Manicure
$62

Sweet princess special (under 12)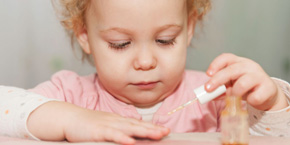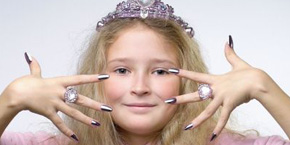 Natural Pedicure/ Manicure
$12/$20
Natural Pedicure + Manicure
$28

Active Adults Discount (65 with ID)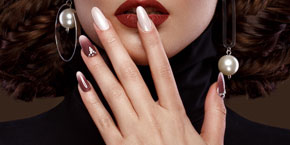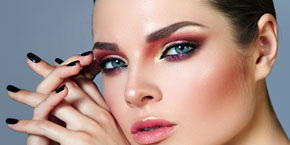 10% OFF FOR ALL OF YOUR SERVICES
Safe Environment
It is important to us that our guests are in good hand. We understand that safety and a sanitized setting are the key to your peace of mind. All of our equipment is medically sterilized and disinfected prior to use. More specifically, each service kit will be individually sterilized for your visit. our staff will follow the service procedures that have been proven effective to ensure your safety and lavish yourself in comfort
Safe Environment
Welcome to Bliss Nail and Spa and an elegant spa experience. We are committed to providing you with the best quality services with the state of the art technology and our highly skilled staff. We will make each of your visit a memorable experience. Escape from your busy schedule and indulge in one of our soothing spa packages

PARTY SPECIAL
10% Off for Company Party, Bridal party, Birthday Party, any party with Group of 5 or more.